FALL 2022! MAP Annual Meeting 2022
Please join us for the MAP Annual Meeting, via Zoom, on November 18th, 1:00-2:30pm. In addition to brief MAP updates and voting on the proposed MAP budget and Board slate for 2023, we will have a panel and discussion on the Maine Growth Management Law and current thoughts and updates from both State and non-profit representatives.

Agenda (PDF)

Business Meeting
Panel & Discussion: Maine Growth Management Law
There remain a few more Board positions open, including Treasurer, please reach out to Amanda Bunker (
Amanda.j.bunker@gmail.com
) if you are interested in joining the Board!
Download the handouts, proposed budget and board slate.
MAP Annual Meeting 2022
Friday, November 18, 2022
1:00-2:30pm 
Join Zoom Meeting
https://us02web.zoom.us/j/85696035323?pwd=eTR4SjdnNGZKa01pL1QxbzVHTnRDZz09
Meeting ID: 856 9603 5323
Passcode: 944037
One tap mobile
+13126266799,,85696035323#,,,,*944037# US (Chicago)
+16468769923,,85696035323#,,,,*944037# US (New York)
1. Business Meeting
a. Introductions
b.  2022 Overview and Updates
c.  Open Questions on Officer Reports
d.  Proposed Draft Budget - Presentation and Membership Vote
e.  Proposed Board Slate - Membership Vote
2. Panel and Discussion: Maine Growth Management Law
Maine municipalities have a responsibility to prepare a growth management program per the Growth Management Law through the development of comprehensive plans and land use ordinances. With new focus on growth management concepts through LD 2003, should planners be looking at the Growth Management Law with a critical eye toward modernization and innovation? GrowSmart Maine and Build Maine's Policy Action 2023 is one collaboration that is tackling the question of modernization. Learn from representatives from the state and local government as well as GrowSmart Maine about the history of Growth Management, its relevancy, and its future, and discuss with the MAP membership about how planners can or should be involved to create a more flexible framework in which to support Maine communities.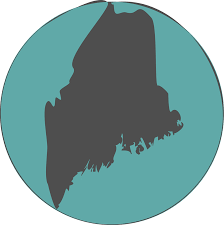 How to join...... MAP Listserv
The MAP Listserv is a great resource for tapping the knowledge of fellow planners and sharing information about relevant planning news, events, and opportunities.
MAP uses Google Groups for it's Listserv.  If you'd like to join the Listserv, here are the instructions to participate in MAP's GOOGLE GROUP:
To Join the Google Group:
1.       Visit https://groups.google.com/g/maine-association-planners. You may want to bookmark this URL as you can return here to view and search archived messages once you are a member.
2.       Click "Ask to join group"
3.       When you request to join, you will be given the option to select email preferences from the following options:
a.       No Email: You won't receive messages to the group in your Inbox. You can visit the group's discussion archive to read messages. 
b.      Abridged Email: Once a day, you'll get a summary of new messages. 
c.       Digest Email: Once a day, you'll get full email messages bundled into a single message.
d.      All Email: You'll receive each message sent to the group separately. 
4.       You can link to your Google profile, if you have one.
To post to the listserv: 
1.       Email maine-association-planners@googlegroups.com.
a.       Please add this address to your address books and safe sender lists
2.       Only members of the group can post messages. Spammers will be removed.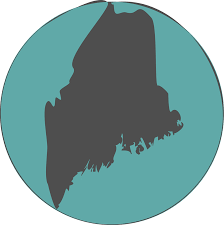 Join our network and stay connected to Maine Association of Planners: