New MAP Listserv! Moving from Yahoo to Google
We were recently notified by Yahoo! Groups that the listserv functionality we have been using for many years will be going away on December 15, 2020.  To replace this valuable communication method for MAP, the Communications Committee has set up a Google Group that will function very similarly to Yahoo! Groups. We decided to ask that members "opt-in" to the Google Group so that we can ensure those who are signed up are the people who truly want to be members of the listserv.
Here are the instructions for the new GOOGLE GROUP:
To Join the Google Group:
1.       Visit https://groups.google.com/g/maine-association-planners. You may want to bookmark this URL as you can return here to view and search archived messages once you are a member.
2.       Click "Ask to join group"
3.       When you request to join, you will be given the option to select email preferences from the following options:
a.       No Email: You won't receive messages to the group in your Inbox. You can visit the group's discussion archive to read messages. 
b.      Abridged Email: Once a day, you'll get a summary of new messages. 
c.       Digest Email: Once a day, you'll get full email messages bundled into a single message.
d.      All Email: You'll receive each message sent to the group separately. 
4.       You can link to your Google profile, if you have one.
To post to the listserv: 
1.       Email maine-association-planners@googlegroups.com.
a.       Please add this address to your address books and safe sender lists
2.       Only members of the group can post messages. Spammers will be removed.
So please remember to "opt in", and bear with us as we transition to Google Groups.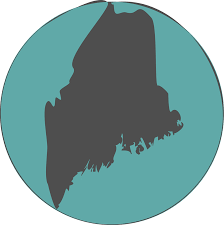 Maine Association of Planners Recommendations to the Maine Climate Council
May 8, 2020
The Maine Association of Planners, or MAP, is a nonprofit organization of professional public, private, and nonprofit planners, citizen volunteers serving on local boards, and Mainers from other professions like attorneys, landscape architects, professors, and developers. Though our membership works in diverse settings, we are all dedicated to enhancing the practice of planning in Maine.

Members of MAP have been following the Climate Council process and have taken note that land use issues are cross-cutting in the Council's work, spanning multiple working groups. As the Council digs in to identify areas of focus for recommendations and further work, MAP would like to offer some summary recommendations for your consideration. These recommendations are endorsed by MAP's Legislative and Policy Committee, and by the Board of Directors. Please distribute these as is helpful within the Climate Council structure and we would be pleased to answer any questions. Thank you for the opportunity to comment, and for the important work of the Maine Climate Council.
 Sincerely,
 Samantha Horn, President
Maine Association of Planners
Provide Flexible Ways for Communities to Do Climate Action Planning
 1.   While the federal government and the State have important parts to play, municipalities also have a critical role in helping Maine achieve its GHG emission goals.
2.   This does not necessarily need to be done through Growth Management Program comprehensive plans, but the climate action strategies do need to be coordinated with land use, transportation, distributed power generation and grid development, housing, economic development, and related considerations.
3.   Nor do municipalities need to do climate mitigation on their own and should be able to choose to participate in pairs or groups of communities or as part of regional plans that include actionable recommendations for each municipality.
4.   Title 30-A and/or other relevant State statutes should be amended to require climate change mitigation and resilience planning with the flexibility described in Points #2 and 3.
Strengthen the Role of Regional and State Planning Organizations
 1.   Meeting the climate challenge will require a greater emphasis on regional planning in terms of renewable energy generation and grid investments, increasing in-state agriculture, linking transportation with village and other compact development, etc. Regional planning organizations need to be significantly more empowered and better funded.
2.   State planning assistance programs that support regional and local planning and that serve to synchronize climate action across sectors need to be restored to previous levels with a significant increase in resources.
3.   The original Growth Management Act legislation, as well as the former Land & Water Resources Council, should be reviewed as part of considering how to restructure community and regional planning in Maine to meet the climate challenge.
Provide Climate Action Planning Incentives
 1.   Technical assistance and planning grants need to be made available to inland as well as coastal communities and regional planning organizations for work on climate change mitigation and adaptation.
2.   Regulatory incentives, such as Site Location of Development capacity, by which municipalities with strong comprehensive plans and site plan review mechanisms are allowed to approve larger development projects without duplicative DEP review, should also be implemented as incentives for communities to pursue climate action planning.
December 2019 Front Page
The latest edition of Front Page is available. Read the articles
Join our network and stay connected to Maine Association of Planners: